YOUR HEALTH & WELFARE IS OUR HIGHEST PRIORITY.
IMPORTANT LINKS
Welcome to the Village of Holden's website where you can learn more about the community we are so proud of!
Our businesses offer a wide variety of goods and services - check our 'Community Directory' for details.
We have an amazing number of recreational and cultural opportunities for a small village. Details about Facilities are also found in the 'Community Directory', and Events are listed under 'News'. Thank you to the large number of volunteers who operate the facilities and organize the programs.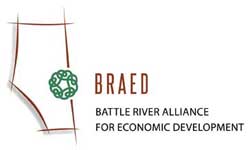 Village Council works as a team, with guidance from our efficient Administration, to ensure we continue to be a welcoming and viable community. Check the 'About Holden' sections for information on local government, finance, and bylaws.
"Share the Charm of Country Living" with us anytime... on the website or in person."