1. REGIONAL: BEAVER COUNTY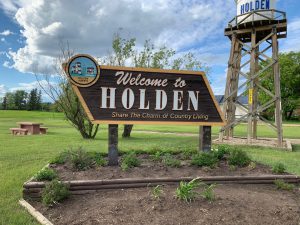 The Village of Holden is located within the boundaries of Beaver County and provides many services for county residents. Though we work closely together with the county, Holden is a separate "urban" jurisdiction with its own bylaws and policies.
Other urban centres in Beaver County include:
Beaver County's administration office is located in Ryley. Phone: 780-663-3730. Website: www.beaver.ab.ca(link is external)
Beaver County residents 'Share The Charm of Country Living' by attending school, doing business, participating in volunteer efforts, and enjoying all types of social and cultural events in Holden.
Holden is proud to work in partnership with Beaver County and our other neighbouring municipalities in providing a safe and healthy community.
---
PROVINCIAL MEMBER OF THE LEGISLATIVE ASSEMBLY (MLA)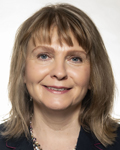 Ms. Jackie Lovely (UCP)
MLA Contact Information
Address:
Constituency Office
4870 - 51 Street
Camrose, AB
Canada T4V 1S1
Address:
Legislature Office
6th Floor
9820 - 107 Street
Edmonton, AB
Canada T5K 1E7
Member of Parliament
Mr. Damien C. Kurek
Constituency:
Battle River - Crowfoot
Constituency Offices
Main office - Camrose
4945 - 50th Street
Camrose, Alberta
T4V 1P9
Telephone: 780-608-4600
Fax: 780-608-4603